Undertow
You are missing some Flash content that should appear here! Perhaps your browser cannot display it, or maybe it did not initialize correctly.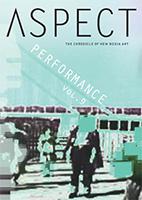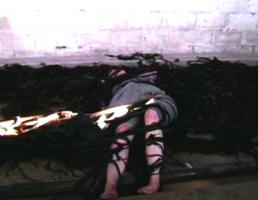 Undertow
5:00
Performance
View Video with Commentary:
Play
My performances are not conceived until I am actually in the location. In Valparaiso, an active port city on the Pacific, I found the empty refrigerator warehouse chosen for the festival to be most evocative. I selected a small room with a trough running down the center, and informed the organizers that I would do a durational performance. I had three days to choose the materials and action.Later that afternoon, we walked through the city. One street vendor was selling bundles of dried black leaves. I was told that they were dried seaweed, and our guide went on to describe the ways that it is collected and eaten.

Seaweed. I knew then that I wanted to fill the room with seaweed.