GPS Diary
You are missing some Flash content that should appear here! Perhaps your browser cannot display it, or maybe it did not initialize correctly.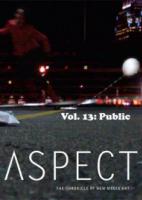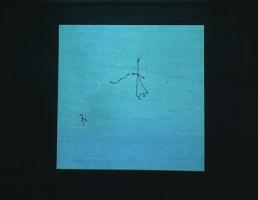 GPS Diary
7:00 minutes
GPS Performance
View Video with Commentary:
Play
In GPS Diary (2003), the artist plotted his daily movements for the entire year, blurring ideas of daily life and artistic process and created a kind of abstract, high-tech diary.

In two recent works commissioned by the Miró Foundation Mallorca, Spain, he walked around a natural reserve in order to virtually erase its shape with the track of his footsteps [GPS Erasure (Sa Dragonera), 2007]. And he established a connection between the city of Palma de Mallorca and the painter Joan Miró by performing walks in the city that generated drawings resembling elements of Miró's sketchbooks he made in Palma in 1940s [GPS Miró, 2007].

The act of walking is not only understood here as an actual physical effort, but also as a metaphor for a slow step by step, analogue experience of the world around us, an attempt, maybe, to rediscover a connection, which may have been altered of even lost in a world where speed of light communications are setting the pace.